An Artist does not wait for a canvas to make an art. Creativity is endless and an artist's imagination can make any possible thing a canvas. An artist can use wood, marble, stones, clay, cloth or metal and create a beauty. This Artist uses Leaves and her creativity to create these masterpieces.
Are you shocked???? Art with Leaves??
YES. Leaf Art
Now you may have few questions. Like, How can the leaves be carved?
Don't they get break?
What is the point of making the craft when the leaf will get dry in a day?
What kinds of leaves are used?
And so on..
So all this questions were answered by the Artist herself.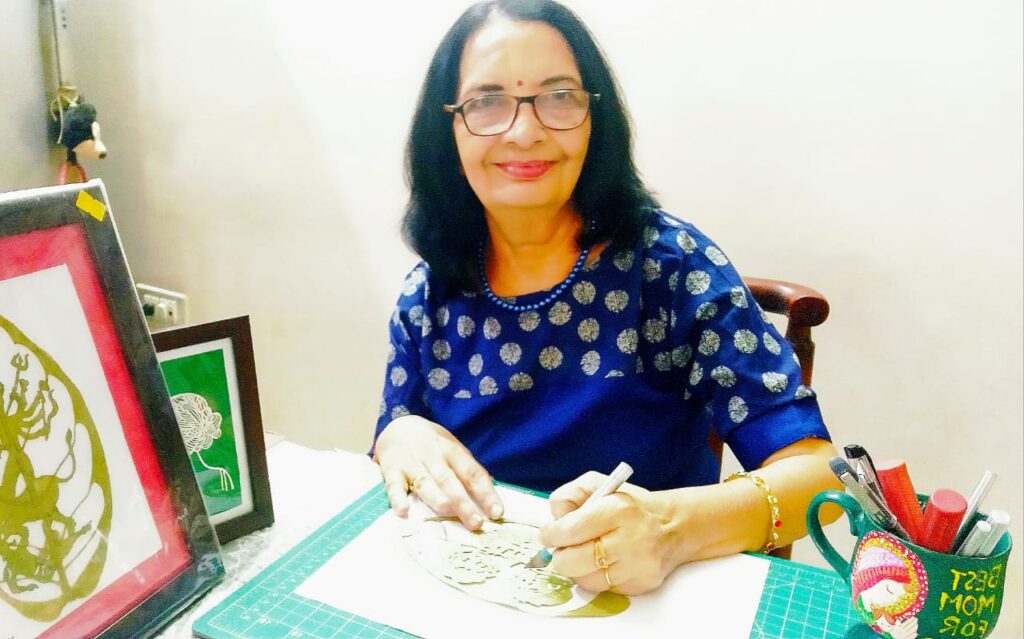 She is Artist Mamta Goel, a self taught Leaf art artist from Meerut, India. She started carving on leaves since 2018. She is now a known state level artist. Her qualification is P.G in Journalism and is also a district level badminton player.
Mamta believes – Art is Peace and Healing Journey for me. My Best Friend in My Loneliness.
Leaf carving is an artwork involving the delicate trimming of leaves to develop a picture, portrait or landscape. The process of carving is performed handcrafted using tools to carefully cut the surface without cutting or removing the veins. The veins add detail into the subject matter of the carving.
The process takes a lot of time and work, and even just one mistake can destroy the leaf. Even though the leaves are tiny, it can take days and even weeks to finish one. The process is an act of patience, and it also reminds us of how delicate and fragile nature is — and that each leaf (and tree) should be cherished. The art can be preserved for years.
Due to family issues and responsibilities she could not continue her career, but her love for art was undying. She once came across leaf carving art through Google and she plucked a leaf from her garden to give it a try.
"The first art that I made on leaf was a Butterfly Girl. Though the first time trial was not so perfect one, but that gave me confidence and motivation to take as a passion".  She says.
Every time she made one with lots of efforts, practice and perfection, and since then she has created more than 100 masterpieces.
"Now I can do it art on any type of leaf. I have my own formula to keep it green and long last." Mamta Said.
Many of the most likes art pieces are the Gods & Goddesses and Tirupati Balaji, Yogasanas (Yoga Poses), etc. She has depicted Hindu Mythology in the form of Leaf Art.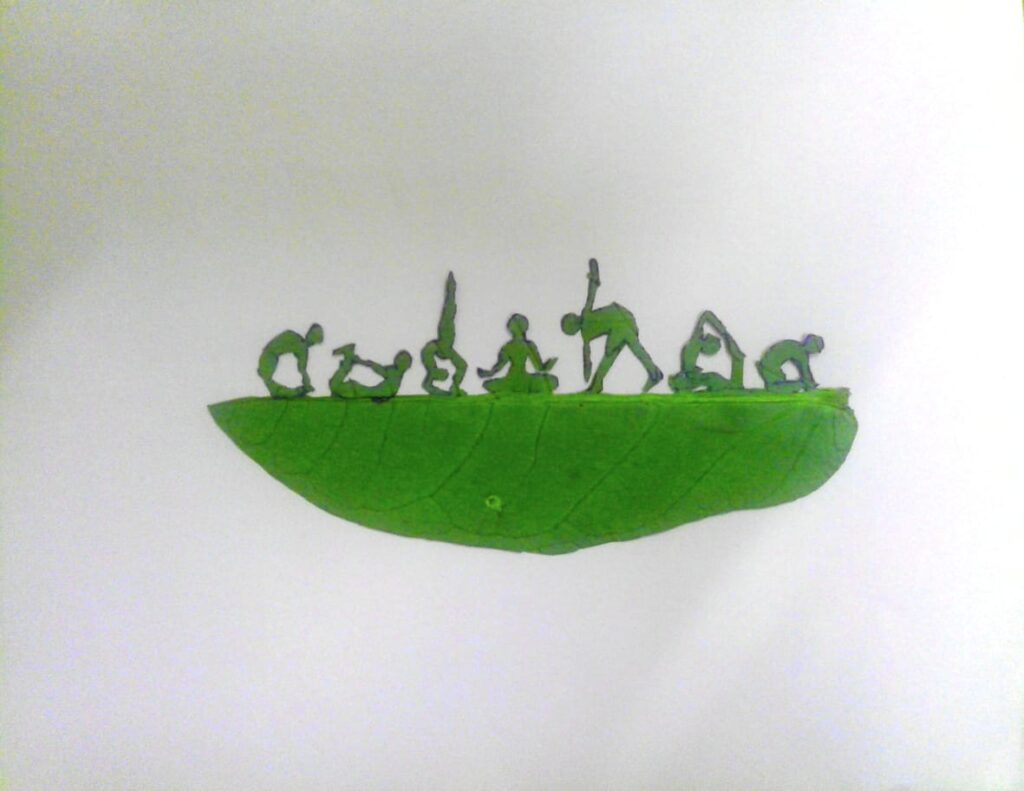 "My favorite one till date is the Tirupati Balaji that I carved on Leaf"  Mamta Says.
Not only Leaf Carvings she also does crocheting on leaf.
She has been recognized and awarded by many known magazines, Meerut Foundation, etc.  She was very happy to make bulk orders for All India Medical sciences, Delhi.
She carves the beauty , preserves them and frames too. They are amazingly incredible, Isn't it?
Mamta also customizes the art according to need for gifting purposes. If you want to make a portrait of your parents or dear ones, carved on leaves, handmade with love, then she can turn this into reality. What a perfect gift!! Right?
You may also like Gift Ideas for occasions.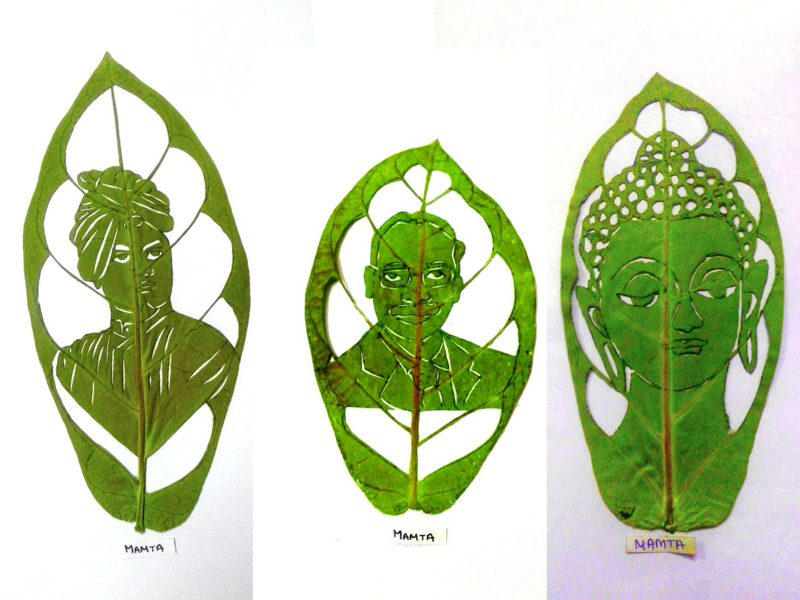 Message from Mamta
"I want to say the people that if they have any hobby and passion, they should keep it alive. Age doesn't matter. Your passion makes you happy, so do it for yourself."
If you have come across this art form for the first time, then consider sharing so that many people know about this art and artist. Art should reach everyone.
You can find Mamta Goel at Art by Mamta Goel Facebook Page.

Which leaf artwork did you like?? Write in comments and encourage Art.
Click Here To Know About Such Amazing Art and Artisan Stories