Sarees and jwelleries are every woman's first love. And in fact the love for them is never ending. Imagine How interesting it would be to Wear a Story???
Curious???
Yes, you can wear a story. It is possible.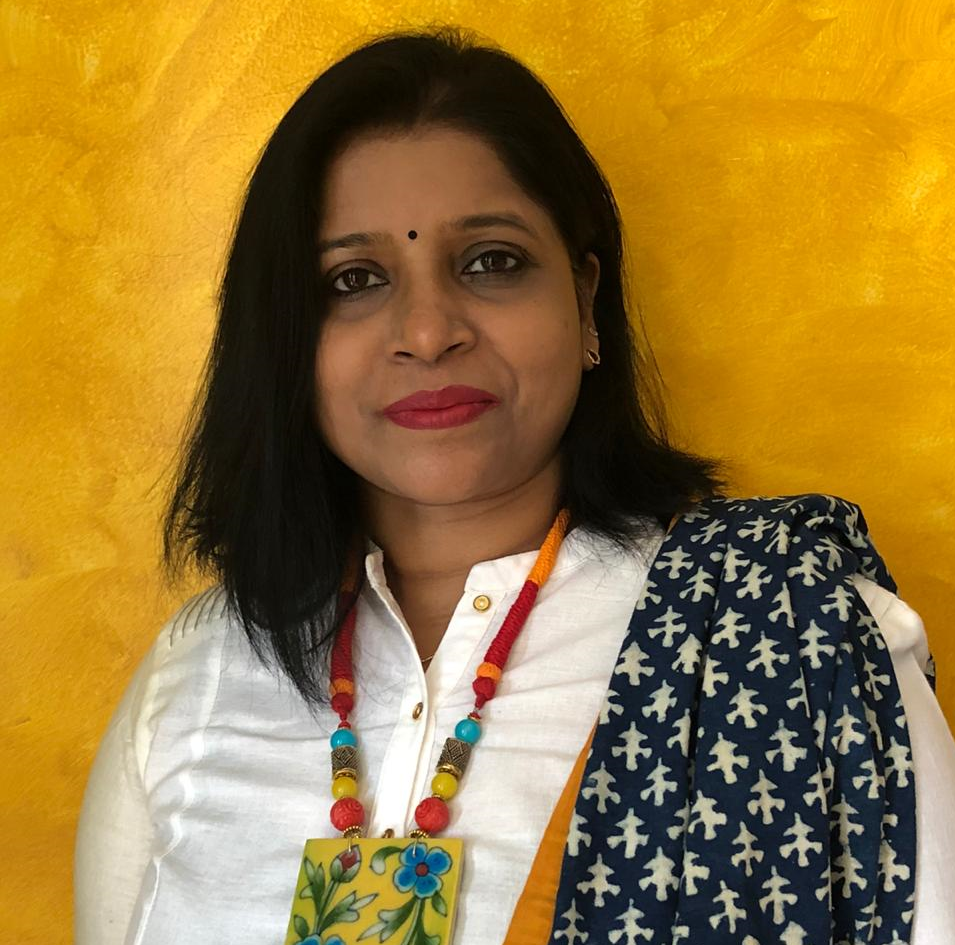 This 44 years old lady, Mitali Madhusmita, incorporated the famous and ancient art form Pattachitra to make amazing jewellery and sarees. She founded Vipakka in 2013 and since then, she is creating magical creations herself and with her team.
How Vipakka started
Mitali has always been an art lover. She had a creative mind since childhood.
"Passionate about Art but being good at academics I chose Science Stream. Did couple of courses in Computers and switched my profession to software industry. I worked for almost 5 yrs in Mumbai. And after having my kids I took a sabbatical for some years." She says.
Being born and brought up in Bhubaneshwar, Odisha- Mitali always loved and was attracted to the Pattachitra artform. This art visualizes mythological stories.
With passing years, she did not leave her hobby of art behind.
"Always new things fascinate me. Then one fine day I felt to follow my creative dreams. I was lucky to have a family who were always supportive to my decision. So I did a full time course in fashion designing in my early 30's and used to compete with young girls in my institute. Better late than never." She says.
Life was not easy that time to her as she had to walk the life on a balancing scale of family and passion. She wanted to start workshops in handmade Jewellery.
But good things never come so easy.
She said " Then came the twist , and my husband got transferred to Bangalore, so my dream to start a workshop in Mumbai was shattered. But life has to move , we somehow settled in the city and started Vipakka by Mitali on Facebook which allowed me to put my work to millions digitally".
On the way to chase her dreams, she combined fashion plus Pattachitra art and gave a new direction to fashion designing and hence you can wear a story.

Soon she built a team of talented artists from Raghurajpur (art village of Odisha) and some in Bangalore to take Vipakka to next level.
Mitali is doing a wonderful work by
keeping the beauty of the art alive
supporting the artists to earn their livelihood
showcasing the art to the world digitally
helping the artist to grow digitally
encouraging handicrafts
Now they have a huge collection of Pattachitra art oriented jewellery, sarees, duppattas, ketteles, wall decoratives, jewellery boxes, plates, and many more. Pattachita Saree and kettles are the best sellers.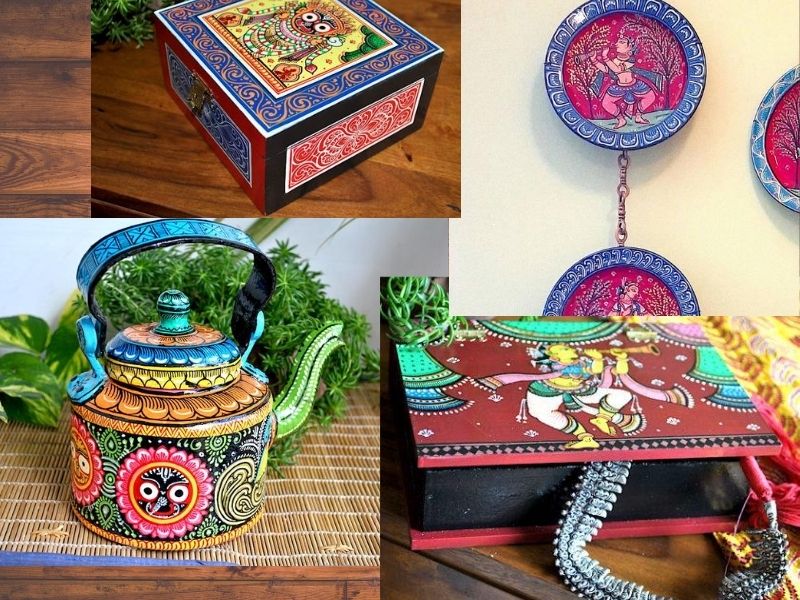 Her upcoming project is to make traditional Pattachitra aluminium boxes, which can be used used as beautiful storage boxes or can be used as a home decor piece and  increase the beauty of that dull corner in your living area.
About Pattachitra
Pattachitra or Tasar painting is a form of painting on cloth. Originated in Raghurajpur-Odisha, this art is a traditional hand-art form and uses natural colours. It visualizes mythological stories and intricate views of temples and folktales.
Chitrakaras or the Painters, paint this art from their home with family members. They pass the art from generations to generations.
Artists put the stories from the epics like Ramayana, Mahabharata, Ganesha, Radha-Krishna, Goddess Durga and many mythological pasts.
Mitali's Memories
Vipakka has gained numerous followers, appreciaters and has spread the business in India and abroad. She shared a memory that an Italian Yoga teacher was so impressed with the creations that she ordered Lakshmi Saraswati Pendant. She was very much attracted towards Indian mythology and stories.
"But due to the Pandemic Lockdown we could not deliver the product to Italy on time. Inspite of that the lady was so patient to wait for the delivery, acknowledged the gratitude and loved the product. This satisfaction is all what I need" Mitali said happily.
So, all the art lovers out there – Next time, not just wear a Saree , wear a Story with Vipakka.
Find Vipakka at https://vipakka.in/
Click Here To Know About Such Amazing Art and Artisan Stories